Persian Rug Village is the voice of authority in Scotland for rug and carpet repair and restoration work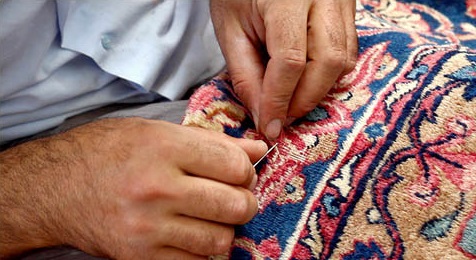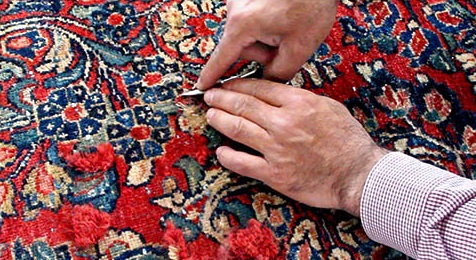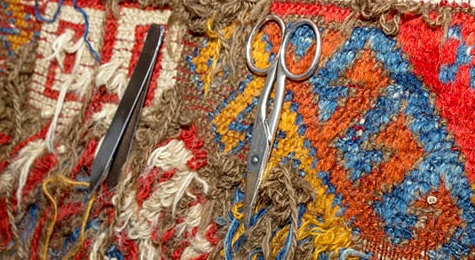 With decades of experience in our workshops here and supporting workshops in Iran and Turkey, our highly trained and skilled experts are knowledgeable in the care, repair, and restoration of modern and antique handmade rugs and kilims. We have unsurpassed knowledge of handmade and antique carpets from any part of the world. Our expertise is an assurance that your treasure will be properly looked after using the highest quality of materials and craftsmanship. When properly cared for, a handmade rug can last for generations and bring enjoyment and appreciation for many years to come while gaining value as an antique. Typical Rug Repairs include: re-weaving holes, slits, tears re-piling threadbare areas repairing burn marks rug fringe repair, level and stopping ends rug side cord and border repairs moth damage prevention and moth damage repairs family pets and pest damage repairs We take on any new, semi-antique and antique­­­­­ rugs, kilims, Aubussons and sumacs from any regions. Although we are based in Edinburgh, we cover the needs of many antique collectors from different parts of the world. There's much more we can do, so if you don't see your problem listed on the website, simply contact us with the details. We offer free and friendly advice!
Persian Rug Village for Rug Repairs and Restoration and is best for handmade rugs and kilims. We have the best-skilled personal for your rugs and carpets.